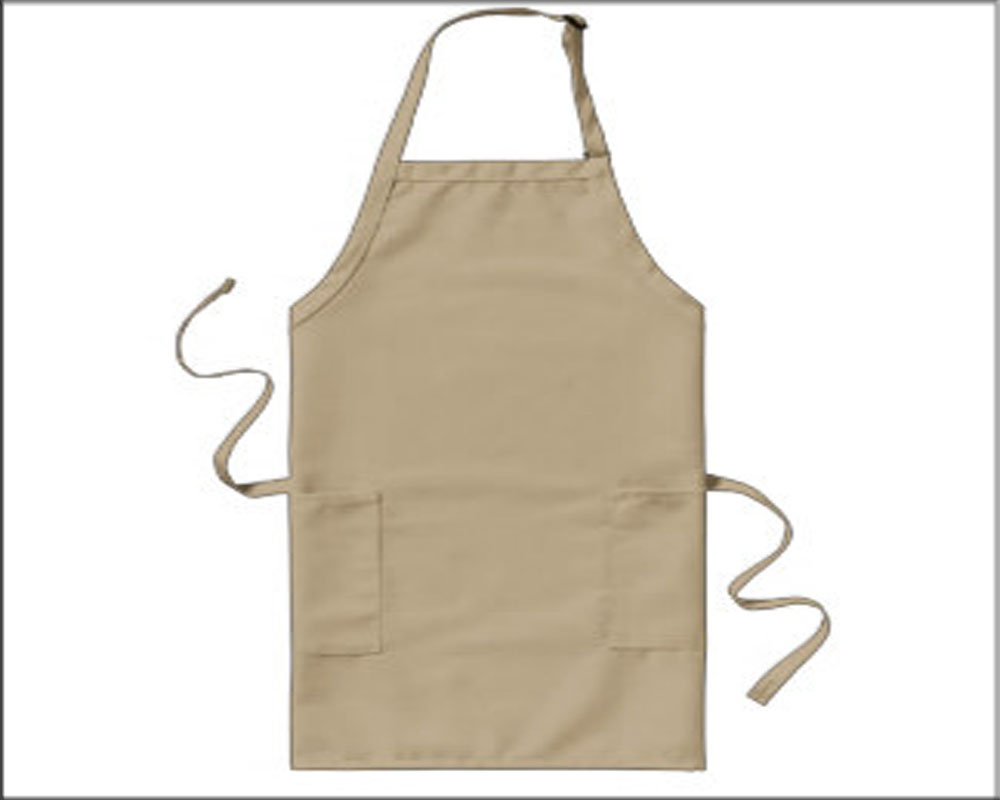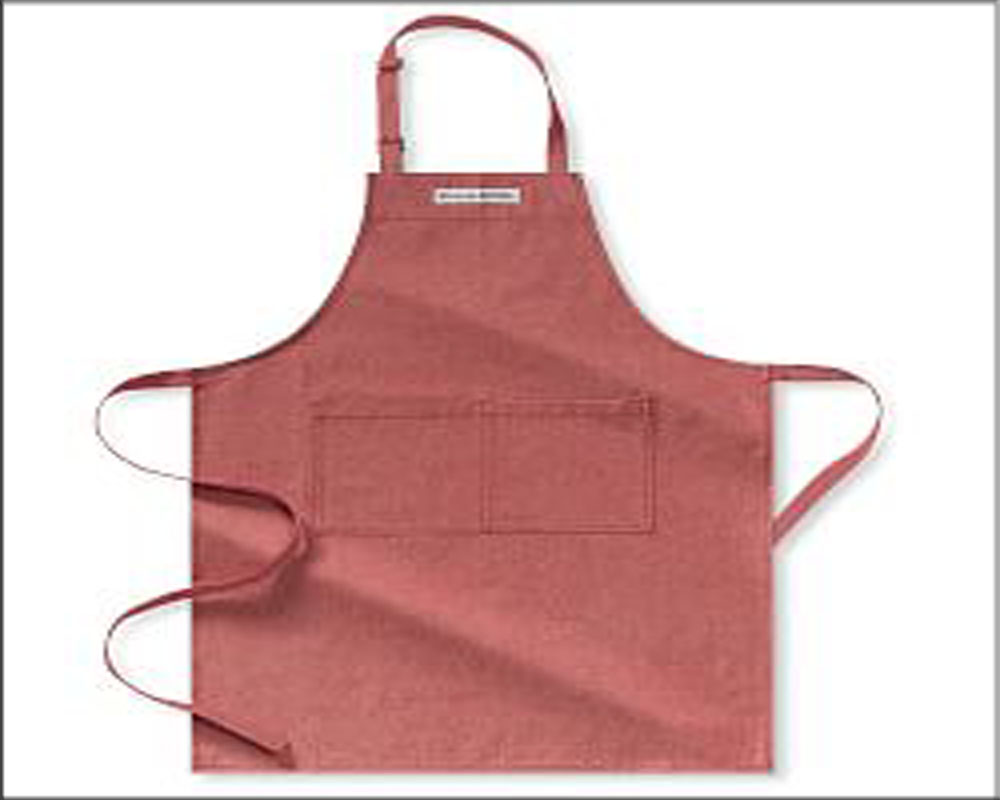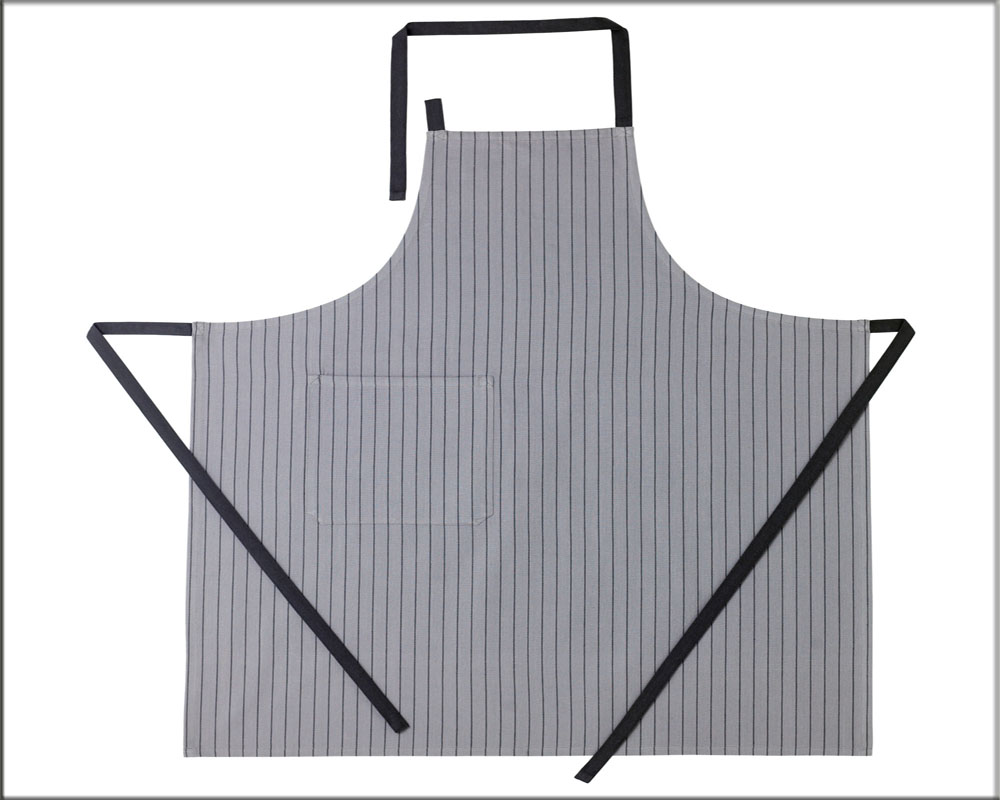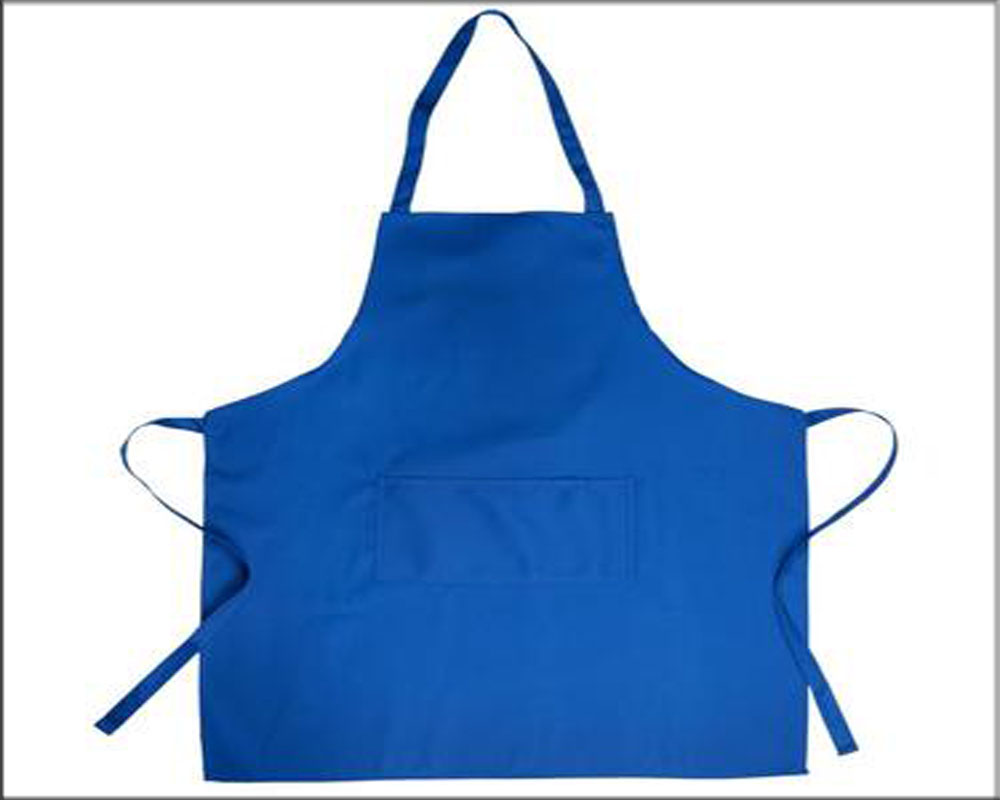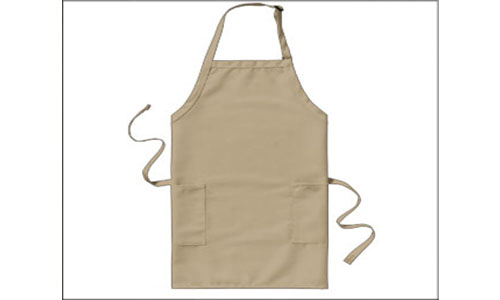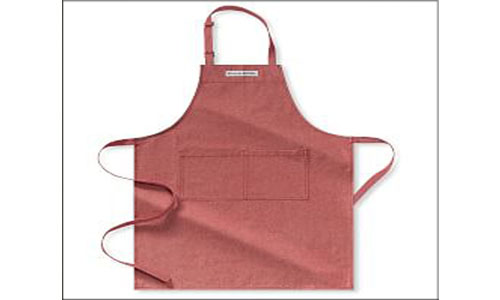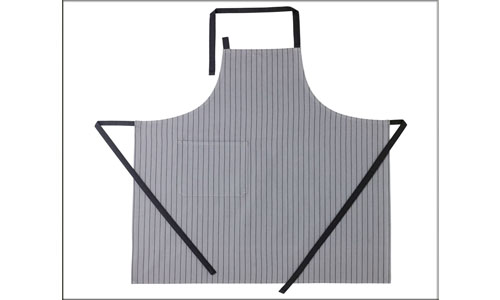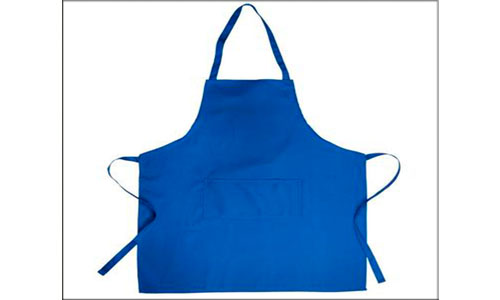 APRONS
FROM GREASE WHICH FLIES OFF THE GRILL TO
SAW DUST CLINGING ON TO YOUR CLOTHES. YOU
WILL NEVER MISS AN APRON TILL YOU'RE WITHOUT
ONE.

PANT POCKETS CAN NOT ACCOMMODATE TOOLS AND
MUCH LESS FIT THEM AT ALL.SO YOU MIGHT BELIEVE
APRONS ARE BEST SUITED FOR THINGS LIKE GRILLING
AND COOKING AND CLEANING.

APRONS ARE WORN BY ALL SORTS OF TRADESMEN
LIKE WELDERS, CHEFS, WAITERS, BLACKSMITHS,
CARPENTERS, GARDENERS, BUTCHERS, AND SO ON.
DETAILS OF AVAILABLE TYPES OF APRONS IS GIVEN
BELLOW.
| Bib Aprons | Waist Aprons |
| --- | --- |
| Basic Aprons 24"w x 29"h | Ultimate Server Apron 20"w x ll"h |
| Adjustable Apron 24"w x 30"h | Economy Waist Apron 16"w x lO"h |
| Adjustable Pocket Apron 24"w x 30"h | Waist Apron 20"w x ll"h |
| Triple Pocket Apron 24" x 27"h | Utility Apron 20"w x 12"h |
| Economy Pocket Apron 19"w x 25"h | Long Bistro Apron 28"w x 28"h |
| Economy Apron 19"w x 25"h | Short Bistro Apron 28"w x 19"h |
All above Towels are available in 100% Cotton, Blended with Polyester, White Bleached or in Brown, Blue, Orange, Pink, Green, Light Brown, Light Blue,Light Green, Light Yellow or any color According to Buyer's Need.
Have any Inquiry !
Feel free to contact us using form below or on contact details provided on "CONTACT US" Page.