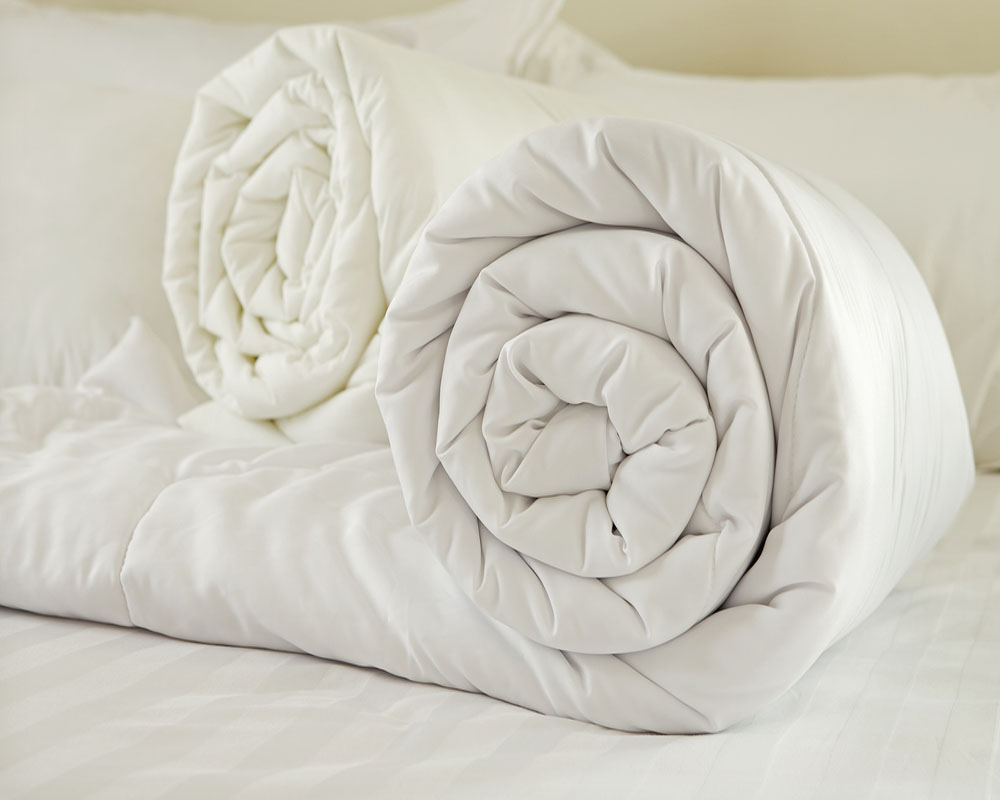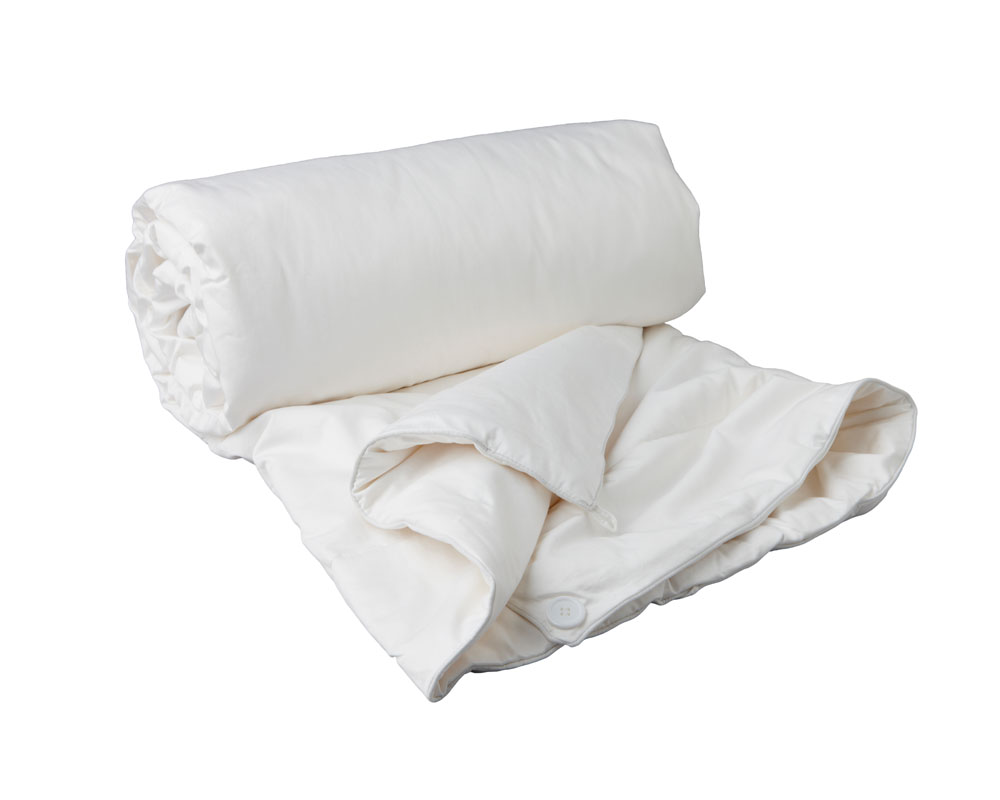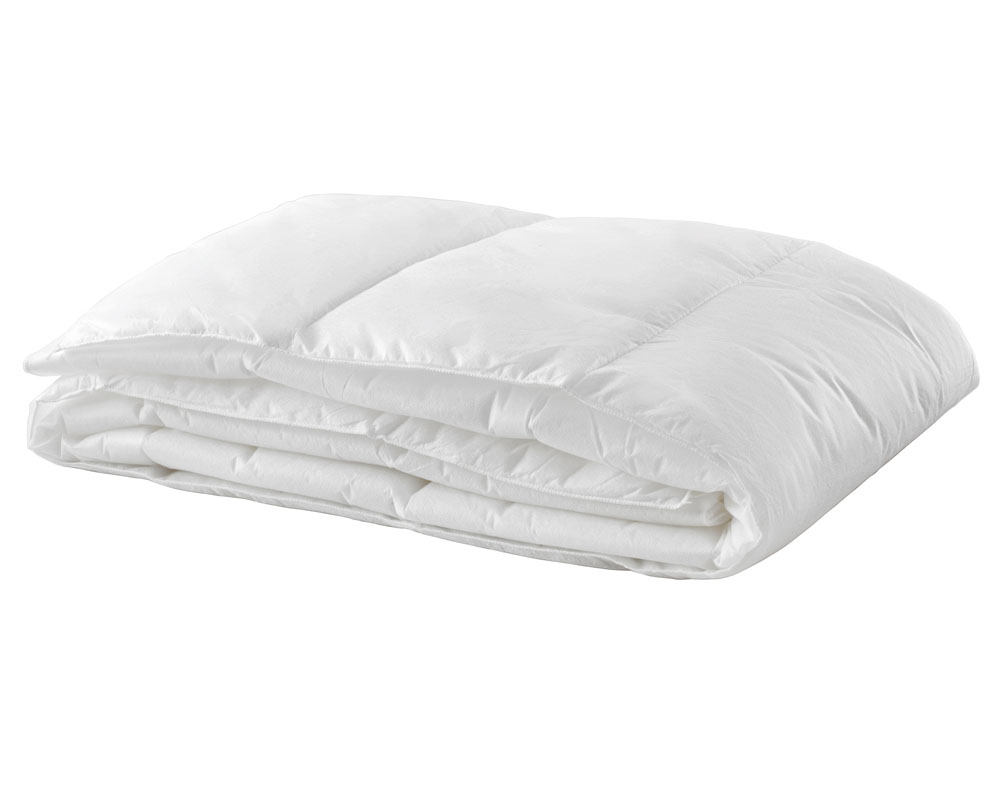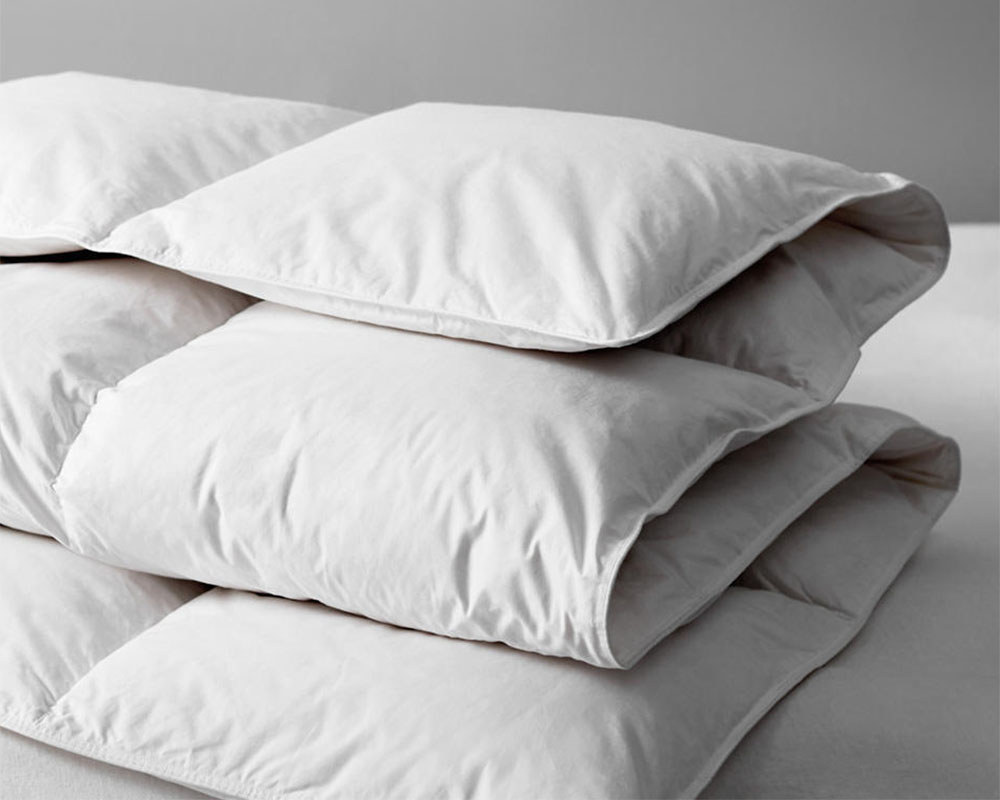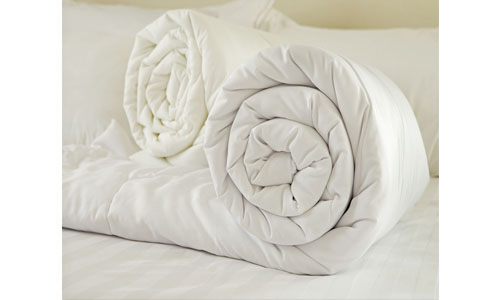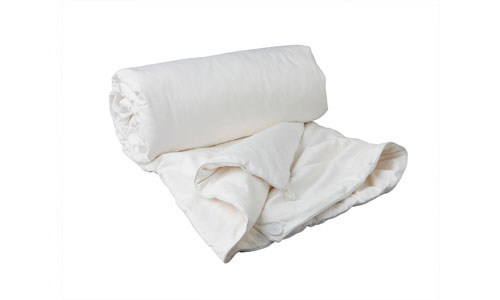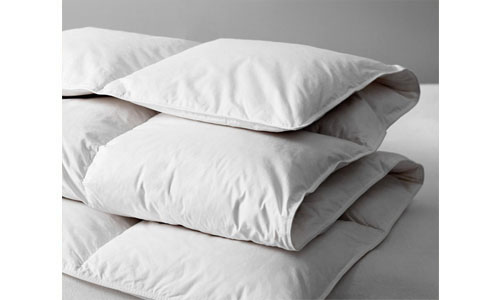 DUVETS AND DUVETS COVERS
DUVETS ARE ONLY GOOD AS ITS FILLING.OUR
DUVETS COME IN A VARIETY OF SIZES, AND ARE
CRAFTED FROM FILLINGS MADE FROM NATURAL FIBERS
SUCH AS DUCK OR GOOSE DOWN, AND THE SYNTHETIC
MICROGEL FIBER OR POLYFIBERS.

THE NATURAL DUVETS HAVE THE BENIFIT OF BEING
BOTH DURABLE AND NATURALLY BREATHABLE KEEPING
YOU COZY.THE SYNTHETIC FIBER FILLING DUVETS ARE
DESIGNED TO PROVIDE THE FEEL AND COMFORT OF
A NATURAL DOWN DUVET.

THEY COMBINE SOFT TEXTURES AND WEIGHTLESS
WARMTH, AND ARE HYPOLLERGENIC.
DIFFERENT SIZES ARE AVAILABLE ON SPECIAL
PRODUCTION.
| Type | SIZE : INCH | SIZE : C.M |
| --- | --- | --- |
| KING | 90X105 | 230X270 |
| QUEEN | 85X90 | 210X230 |
| SINGLE | 60X90 | 155X230 |
Duvets and Duvet Covers are available in 100% Cotton, Blended with Polyester, White Bleached, Dyed or according to Buyer's Specifications.
Have any Inquiry !
Feel free to contact us using form below or on contact details provided on "CONTACT US" Page.